Sondergaard Accountants Proudly Presents
Sondergaard – Improve your Profits, Cashflow & Grow your Business
Where: St George Hotel, 2 Morris Road, Innaloo, WA6018
When: 27th October, 2015, Tuesday from 5:30 pm to 6:30 pm
Registration from 5:00pm with the presentation starting at 5:30pm running for 60 mins. Please join us for drinks from 6:30pm onwards, this is a great opportunity to meet the presenters and the team.
Event Details:
Running a business today requires accurate and real time business information.
Old desktop software is not keeping pace with what you demand.  Over 500,000 businesses have discovered how to do it using Xero Cloud Accounting.
Sondergaard Accountants is one of only eleven Gold Xero Partners in Perth.  Our clients rave about Xero.  Want to learn more?
We're going to introduce you to Wayne Schmidt who launched Xero in Australia.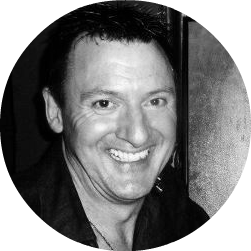 At this very special event, Wayne will show you how Xero uses automatic bank feeds so you can do your bank recon daily in minutes.  Imagine clients receive invoices in minutes, automatically enter receipts into Xero, automatically pay super, and much more.  You will see how all these things dramatically improve profitability, cashflow and understanding your business.
Alida Prinsloo our Xero and Add-on specialist will also be joining us at the very special event.
Alida saved one client 200 hours pa!  Many other clients rave on about how Xero has changed their lives.  No longer a burden, they now focus on understanding their numbers and focus on the future of their businesses.  Alida will present some real-life case studies showing you what can be done using easily available add-ons that integrate automatically with Xero.
Charles Sondergaard will close off by discussing the Rhythm of Your Business.  June is just another month-end.  What was your profit for the last 3 months?  What will your profit be for the next 3 months?  What action do you need to take to achieve your goals?
You can change to Xero anytime during the year.  Pick a month-end and lets get started.  Know someone who could benefit from Xero?  Please bring them along and enjoy a drink with us after the event, meet other business owners and celebrate the future.
How To Book :
On our website, www.sondergaard.com.au, by email to debi@sondergaard.com.au or call (08) 63131900.